But I'm back! At least for today anyway. I'd like to show you around my new home! We have been here around three weeks. The house buying process was a bear. We had a short sale that we love, love, loved, but it fell through last minute. We went on a house looking binge one day, and that night I came home to find our (now) home on the market! We looked at it the day after it came up and put a bid on it that afternoon. We love it! My hubby went away to Las Vegas for a trip shortly after moving in and my friend(my fantastically awesome and amazing and talented friend might I add) and I did a lot of work while he was gone. I'm going to show off just the bottom level, because the top is hardly touched (although I may have to show off the guest room and the bathroom sooner than the rest.
Here we go!
Living room, before!
Living Room, as of now!
So in the Living Room, we basically painted a great color, Sunken Pool by Martha Stewart. I love, love the color. It reminds me of Tiffany Box Blue and brings so much light into the room. My couch, chair, and ottoman are all from Ikea and I love them. My mom crocheted my gorgeous blue blanket. The curtains are the fabulous drop clothes from Home Depot! (got 'em on sale, two for 10 dollars! steal!).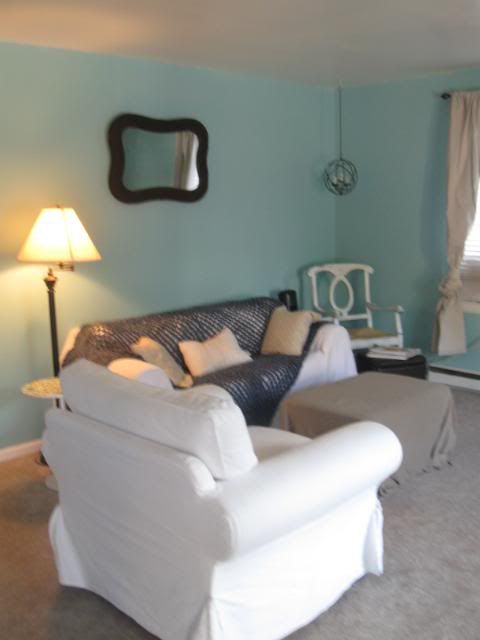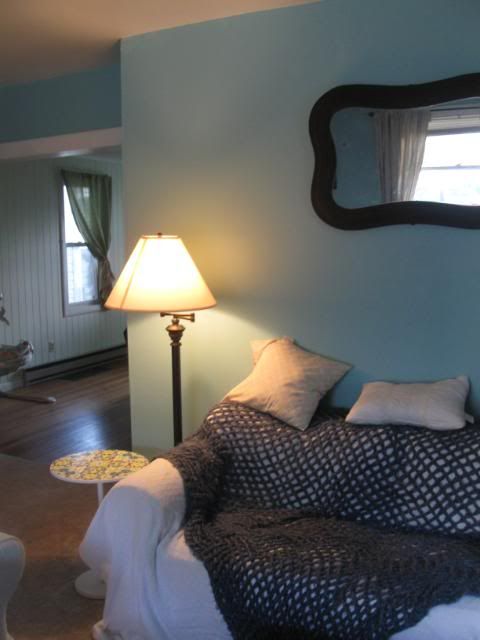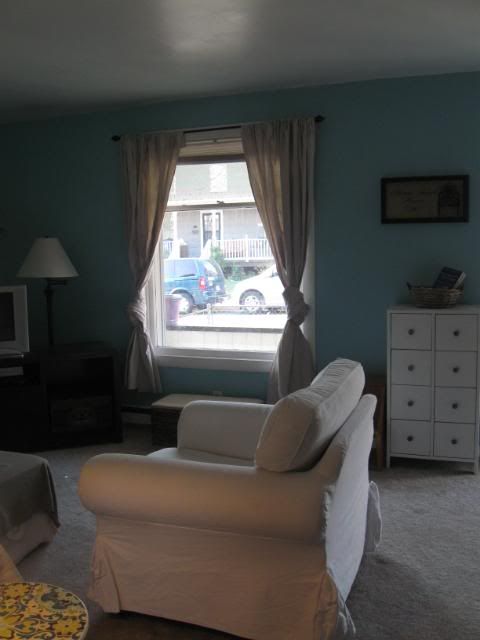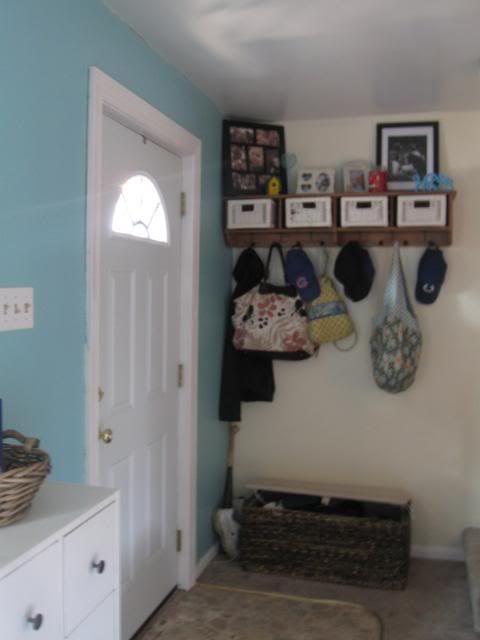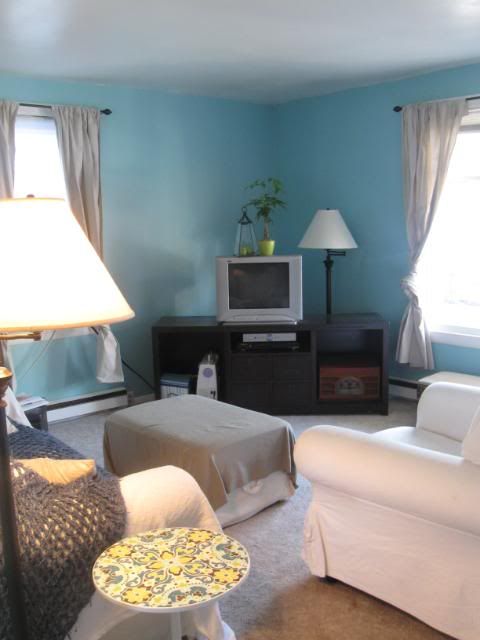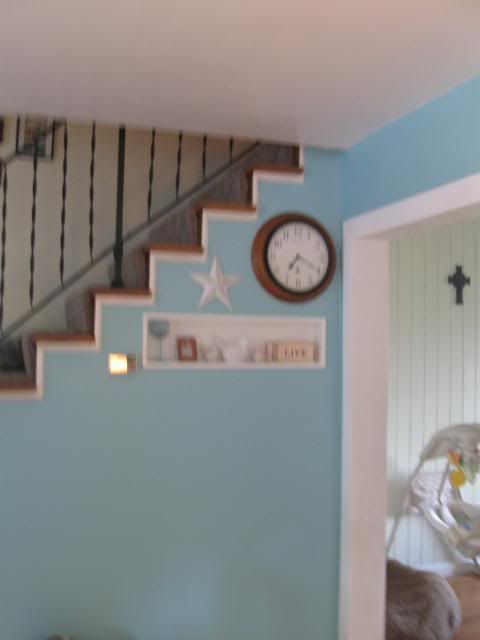 Dining Room, Before!
Dining Room After!
In the Dining Room we painted the paneling and pulled up the carpet to reveal gorgeous wood! That is NOT the table we will be keeping, but just one I used for our housewarming party so I figured it'd look cute staged as a dining room table. I shabby'ed up the chairs and have a few more I need to work on. The color in here is a mix of Cool Cucumber from Glidden and Whitened Sage by Behr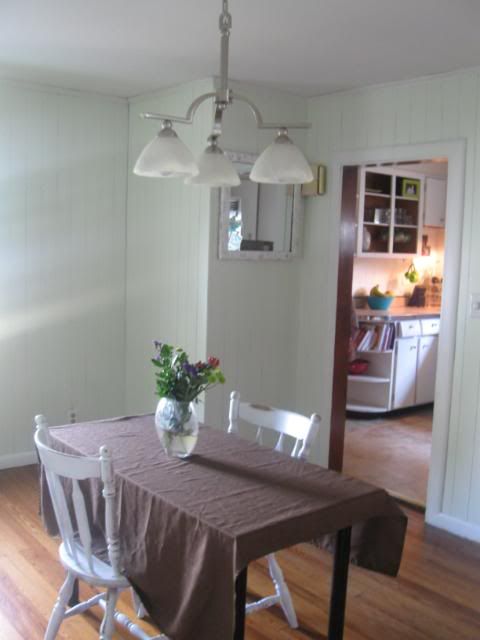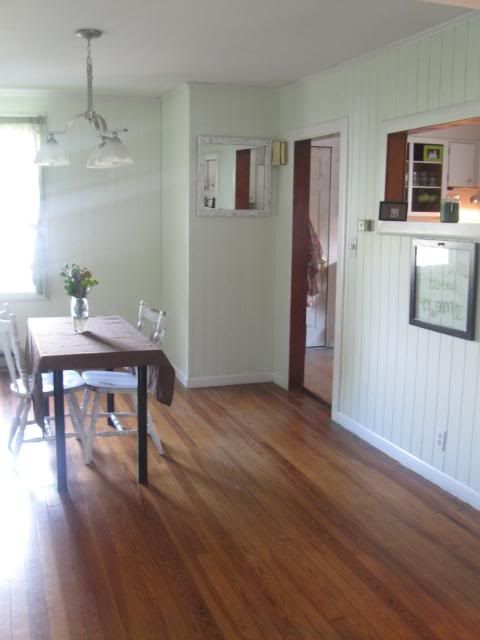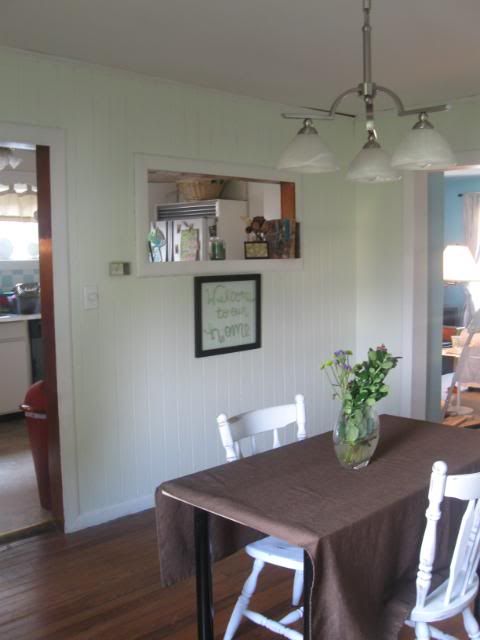 Kitchen, Before!
Kitchen After!
In the kitchen we painted the cabinets and painted the 80s peach plastic tile. Eventually I want to paint the ceiling fan white, and the walls a different color, but I did what I could in a week.. haha.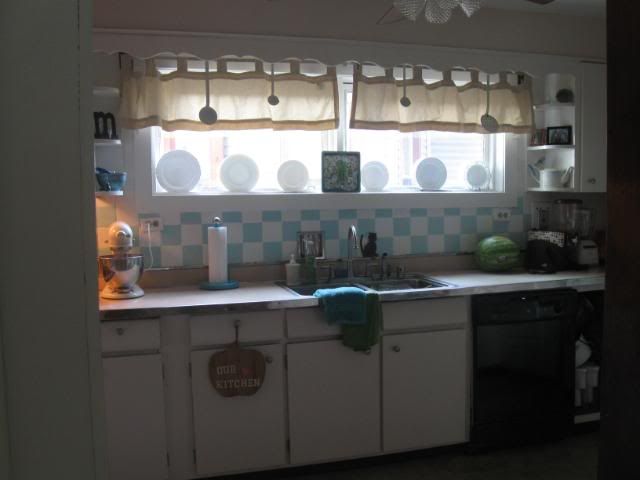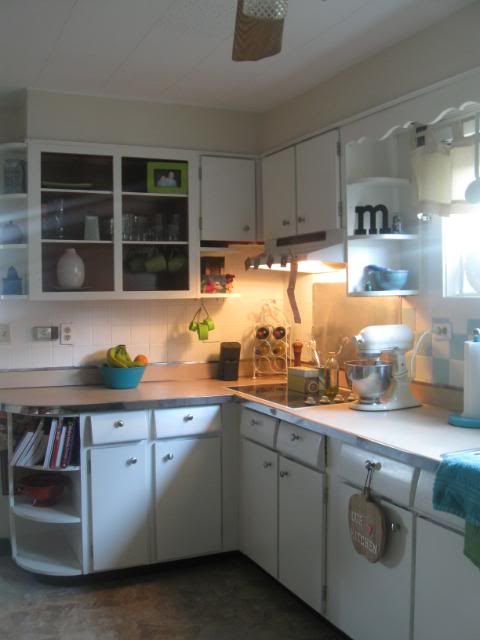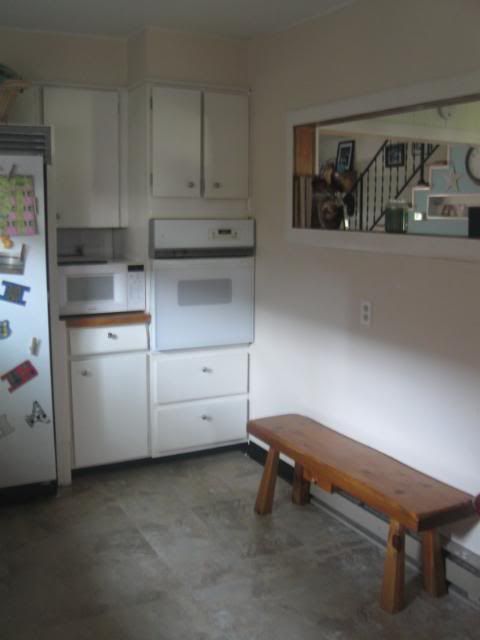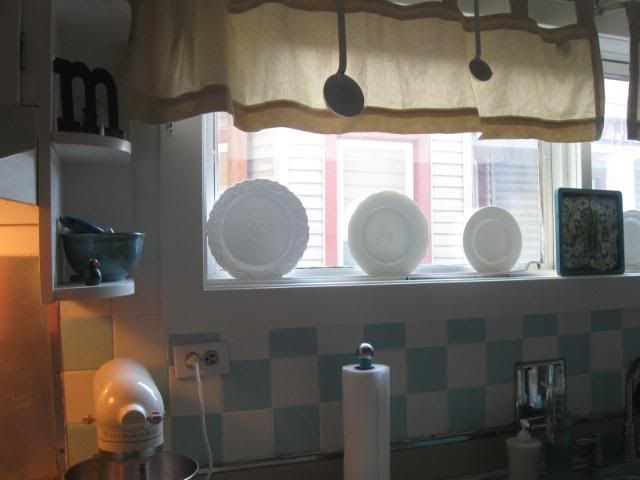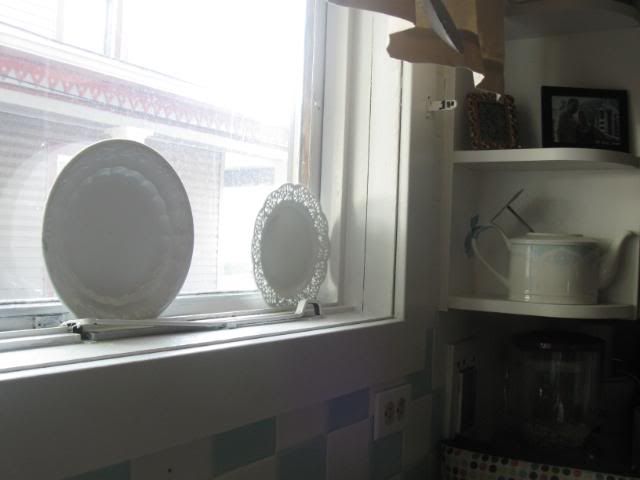 Laundry Room/Bathroom Before!
Laundry Room/Bathroom After!
Not too much has changed back here yet.. but it will! We did put a wall up to separate the bathroom from the laundry room. Prior if you wanted to get to the back yard you had to walk through the open space of the laundry/bathroom.. sort of awkward if someone is in the bathroom and you need to go outside! haha! Eventually I want to do black beadboard in the bathroom and black checkerboard on the floor to make it sort of retro/country/funky. So go Hubby for building that gorgeous wall and door..